Detached house in Newmarket for sale ($353K)
Detached two storey house for sale in Newmarket, Ontario, Canada.
Location
Address: 132 Lowe Blvd, Newmarket, Ontario
The major intersection - Davis Dr / Leslie St, Newmarket, ON.
MLS area - N07.
Price
$353,000.
Footage
Approximately 2200 sq.feet (220 sq.metres), plus finished basement.
The House Age
Near 15-20 years I guess.
Property Type
Detached 2 storey house in residential area.
2 cars Garage.
Central vacuum and central air conditioner, so everything is ready for a comfortable living.
Lot Size
50 x 100 feet (15 х 30 metres).
Slightly bigger than average (I would even say wider than average)
Kitchen and Appliances
The kitchen is spacious,
walls here are covered by brick fake but the colors are a bit heavy as for me...
But anyway the kitchen looks better than an average one.
There is a central air conditioner in the house.
Main Rooms
The rooms are big enough,
not sure if they are light and sunny enough but my claustrophobia was sleeping there.
Besides the kitchen there was a big dining/living room.
You can find another room (with a TV set and gas fireplace) at the opposite side of the house.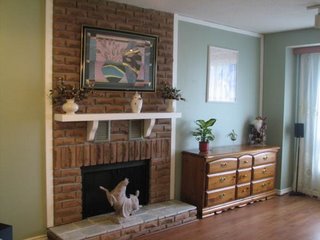 I must say 2200 sq.feet house is much better than let's say 1500.
Bedrooms
There are 4 bedrooms on the second floor.
Non-for-Lilliputians.
That's enough even for children,
much more space and comfort comparing to some average house.
Basement
The basement is walkout and partially finished.
A dog lives here (a huge cage is located in the basement), that might be not a problem but wooden stairs are a bit gnawed away.
Driveway and Garage
Standard 4 car driveway ends with a standard 2 car garage.
Backyard
Backyard has disappointed a bit.
Not so big as expected taking a look at the house.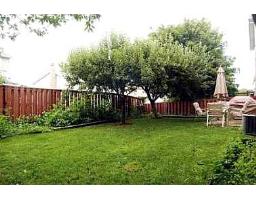 Don't be fooled by the picture taken probably by a professional using a fisheye lenses :)
Area
Comparing to Toronto we can talk about Newmarket as a balance between being close enough to all amenities (including jobs) and being far enough from noise and dirt of a big city. Most of the people living here are born in Canada and civilization (I mean immigrants from around the world :) ) is not here yet.
This particular house is situated in "old Newmarket" area.
10 minutes of walking to one of the biggest hospitals in York region (Southlake Health Centre), 20-30 minutes of walking (5 minutes drive) to historic center of Newmarket (Main Street).
Schools
Very near by (few minutes of walking).
Parks
Charles Van Vant Park within few minutes of walking.
The neighborhood is very quiet and family-oriented.
Shopping
Busy plaza with supermarkets, restaurants and small shops is located on Davis Dr / Leslie St (5 minutes of driving, or 10-15 minutes walking).
Yonge St is withing 2-3 kilometers, and everything is there - Canadian Tire, Wal*mart, Costco, Brick and big Upper Canada Mall.
Public Transit
YRT (York Region Transit) buses - on Davis Dr (5 minutes of walking).
Newmarket GO Train
station - in approximately one kilometer, it may take up to an hour to be on Toronto downtown, however there are 5 trains southbound (to Toronto) every morning (weekday), and all of them return back on evening, no trains on weekend.
Property Tax
Near $3500 per year.
Pros
Quiet area,
relatively big house (definitely bigger than average),
the house in good condition.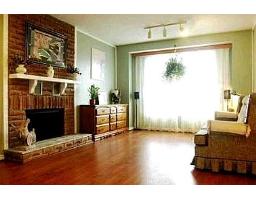 Cons
A bit far from Toronto (if you are going to commute every day).
Resume
If you are tired about multiculturalism then consider small remote towns like Oakville, Oshawa, Newmarket where the situation is still close to that being here before mass immigration of the last decades. GO train however can bring you back to life.
Real estate prices are noticeably lower than in Toronto, or you can afford definitely bigger/newer/better house for the same price.
So you can consider that if you are not scared by distance from Toronto.
My personal opinion - 7 out of 10.
Technical Details / Dimensions
Kitchen: 4.20 m x 3.70 m
Living/Dining room: 7.80 m x 3.50 m
Family room: 5.80 m x 3.50 m
Master bedroom: 5.80 m x 3.60 m
Bedroom 2: 3.90 m x 3.20 m
Bedroom 3: 4.10 m x 3.20 m
Bedroom 4: 4.30 m x 3 m
Labels: $300-400K, $350-375K, $350-400K, 2 Storeys, 3 washrooms, 4 bedrooms, Detached House, MLS area N07, Newmarket