House for sale in Brampton - $270K
Detached house for sale (bungalow) in Brampton.
Location
Address: 69 Crawford Dr, Brampton, Ontario
Main intersection - Queen St. East / Hwy 410, Brampton, ON.
MLS area - W23.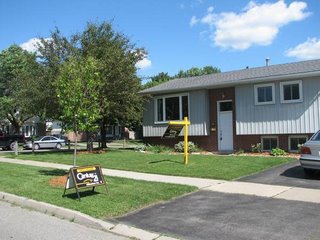 Price
$269,969.
House for sale for this price at least has to bring our attention.
It is hard to find anything where it's possible to live that costs less than $300,000 in Toronto and suburbs.
Footage
Approx. 1200 sq.feet (120 sq.metres), plus finished basement.
House Age
34 years.
The roof has been replaced in 2006.
Full basement renovation in 2008, everything is new and shining.
Property Type
Detached one-storey house.
One car garage.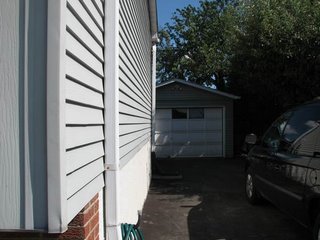 Lot size
60 x 100 feet (18 х 30 metres).
Wide enough.
Kitchen and Appliances
Some appliances are almost new,
some may require replacement.
There is a central air conditioned in the house.
Main Rooms
Because of bungalow all the rooms as you understand are located on the same floor. We'll talk about basement a bit later.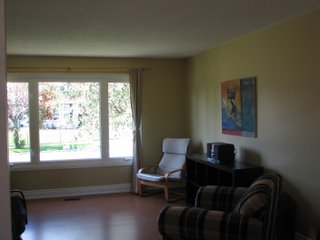 So we have two bedrooms, kitchen and one spacious living room - here we are, and that's pretty much it. I wouldn't say it is much room at the house.
Bedrooms
Two bedrooms on the first (main) floor,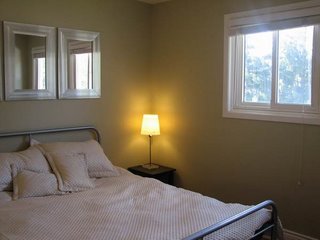 Two more bedrooms are in basement.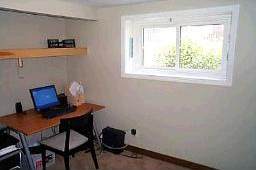 Basement
Basement is dry and almost light,
it's definitely something the owner may be proud of.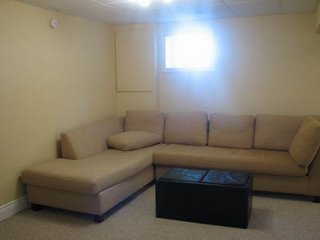 Completely renovated at 2008.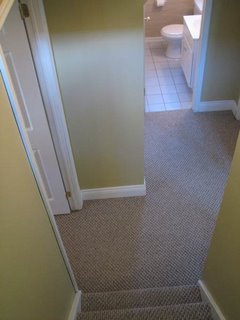 Painting looks like "yesterday-was-wet",
all woods are fresh, nothing tells about the house age.
Brand new basement is always nice you know...
The house is slightly elevated (actually it is called Raised Bungalow), so the basement includes light windows, and there is an optimistic impression of airy rooms.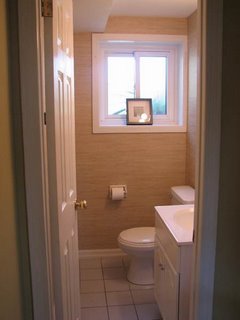 Driveway and Garage
Four cars driveway.
There is also one car garage however it looks very antique, the garage door is close to be disintegrated if you decide to open/close it every day. No surprise the garage is not daily used - it works as a garden shed where are lawn-mower, old children toys, garden/home tools and other kind of rusty metal junk conveniently stored.
Backyard
The backyard of course cannot be compared to those included into brand new houses builders offer thee days. This backyard is large, faces to some neighbors however the neighbors are somewhere reasonably far.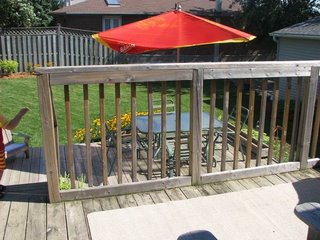 Very cool as a children or pet playground.
Area
Brampton is a bit unusual city in Greater Toronto Area.
It is different because it is visually one of the most one-nationality dominated areas in GTA.
Brampton is actually a center of Indian community.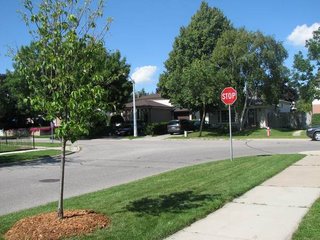 But these blocks look multicultural - you can see different countries-born Canadians here, and I like it.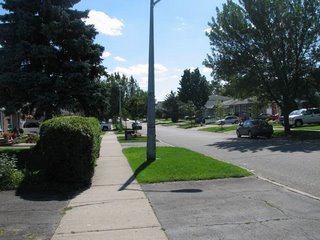 Schools
There are few schools in walking distance (10-15 minutes).
Parks
As selling agent affirms Brampton is one of the greenest-n-parkest cities in Canada.
So the number of parks squares is the highest as per sq.km.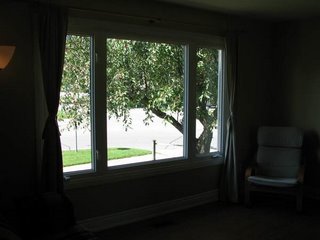 Shopping
Walking to Queen St East (5 minutes) you'll find a big plaza with a number of different shops.
Public Transit
Highway 410 is within 3 minutes of driving.
Local Brampton buses are on Queen St. East (few hundred metres).
Property Tax
$3000 for 2008.
Pros
Light and just renovated basement.
Very cozy family neighborhood.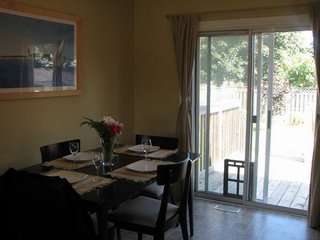 Cons
The house is not so spacious.
The garage actually cannot be used.
You are ok to commute if you work in Brampton / Mississauga / Etobicoke / Concord. Could be problems with commuting to let's say Markham or Scarborough.
Resume
If you are not scared by "Brampton" word then it makes sense to take a look at this property. On my opinion this is one of the nicest places in Brampton. And of course a house for $270K attracts attention of potential buyers.
My personal opinion - 7 out of 10.
Dimensions
Living room: 3.98 m x 4.38 m
Kitchen: 3.25 m x 5.87 m
Master bedroom: 3.67 m x 3.11 m
Bedroom 2: 3.26 m x 3.16 m
Bedroom 3: 3.28 m x 3.45 m
Bedroom 4: 2.95 m x 3.27 m
Recreational, Games room: 5.14 m x 6.40 m
Labels: $200-300K, $250-275K, $250-300K, 2 ванные, 4 спальни, MLS район W23, Бангало, Брэмптон, Отдельный дом